Regular school attendance is the key to enabling children and young people to maximise the educational opportunities available to them and become emotionally resilient, confident and competent adults who are able to realise their full potential and make a positive contribution to their community.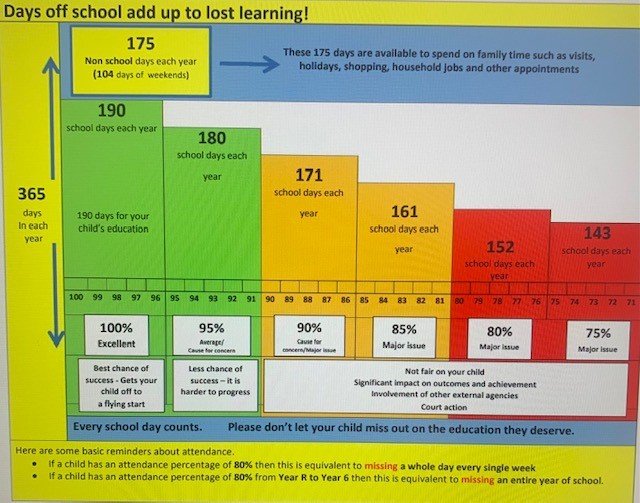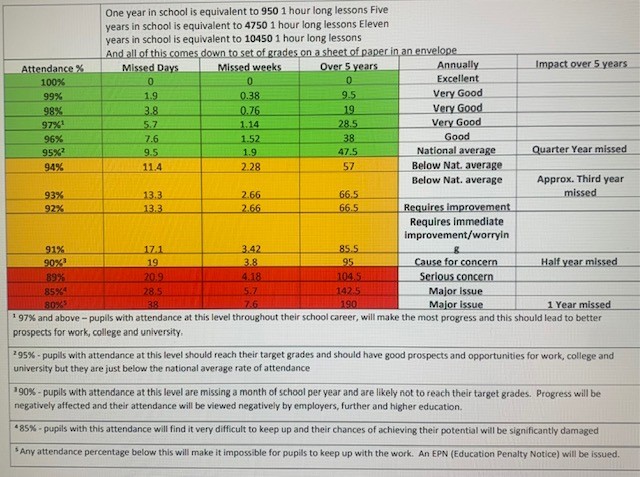 Requesting a leave of absence in term time
Any period of unauthorised leave may result in you as a parent receiving a penalty notice fine. The Headteacher will continue to be the only person able to authorise leave in term time, but this will apply only in exceptional circumstances in line with the guidance produced by Staffordshire Local Authority. Any unauthorised absence will be referred by the Headteacher to the Local Authority.
The Headteacher can now request that the Local Authority issue a Penalty Notice to parents, when students are taken out of school for 5 or more days holiday or leave of absence without school authorisation
Absence due to illness
When your child is unwell, it can be hard deciding whether to keep them off school. Whether you send your child to school will depend on how severe you think the illness is.
When deciding whether or not your child is too unwell to attend school, ask yourself the following questions:
Is my child well enough to do the activities of the school day?
Does my child have a condition that could be passed on to other children or school staff?
Would I take a day off if I had this condition?
For more information and guidance please see our
Attendance Policy